Jonathan Friedler of Geraghty & Bonnano, LLC of New London, CT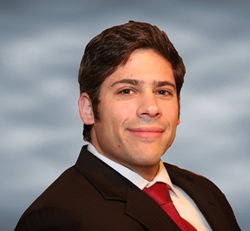 Jonathan Friedler graduated from the University of Michigan, Ann Arbor, in 2006, and attended the Hofstra University School of Law in New York, earning his J.D. in 2014 with a concentration in business law and an honors distinction. Jonathan's other academic achievements include publication with the Hofstra Journal of International Business Law and being awarded the Linda Carmody-Roberts Endowed Scholarship in Trusts & Estates/ Elder Law.
Following law school, Jonathan worked as an associate in private practice and assisted clients in preparing the organizational paperwork for various startups and tax exempt organizations, as well as other transactional issues. In 2016, Jonathan joined the team at Geraghty & Bonnano, where he is engaged in representing individual and corporate clients in commercial disputes, as well as land use and zoning disputes. Jonathan also represents the firm's clients in matters related to attorney discipline, and has successfully advocated on behalf of attorneys subjected to disciplinary proceedings initiated by their own clients and other attorneys.
Jonathan served as the Vice-President of the Beulah Wellness Center Foundation, an organization dedicated to improving the quality of health related services to the residents of Mercer County, North Dakota, and is a current volunteer for the Connecticut Bureau of Education and Services for the Blind. He is admitted to practice in the state courts of Connecticut, Massachusetts, and North Dakota, and is a member of the Connecticut Bar Association.