Paul M. Geraghty of Geraghty & Bonnano, LLC of New London, CT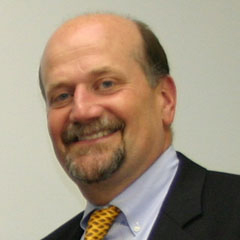 Paul M. Geraghty was admitted to practice in Connecticut in 1984 and New York in 1985. He served as an Assistant District Attorney in Nassau County in the District Court trial division upon being admitted to practice. He is admitted to both the state and federal courts.
Attorney Geraghty has been representing individuals and businesses for over twenty-five years. His clients include Fortune 100 companies and many local or statewide businesses and individuals. He has represented clients in business transactions, business disputes, land development and commercial lending transactions. Representation of his clients has included arguments before the Connecticut Supreme and Appellate courts. In addition, he regularly acts as outside counsel for title insurers in land dispute litigation and has acted as local counsel for national law firms assisting them with complex litigation matters in Connecticut.
Attorney Geraghty graduated from Quinnipiac College School of Law in 1984. He graduated from the University of Southern Maine, Magna Cum Laude, in 1980.
He is a director of the Renaissance City Development Association,Inc., formerly the New London Development Corporation. He is a former trustee for the Eugene O'Neill Memorial Theater Center, Inc. and the former Chairman of the Haddam Planning and Zoning Commission. He has been recognized by the Rockfall Foundation, Inc., for his foresight utilizing zoning regulations to restore traditional New England village character to the Town of Haddam and by the Haddam Land Trust for instituting conservation subdivision regulations.