Patricia King of Geraghty & Bonnano, LLC of New London, CT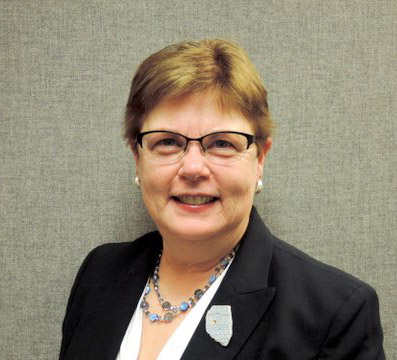 Patricia King graduated from the University of Massachusetts in 1973 and the University of Connecticut Schools of Law and Social Work in 1982. Since 1983, she has worked as a Juvenile Court Advocate an Assistant State's Attorney in the Judicial District of Waterbury, an Assistant Corporation Counsel for the City of New Haven. She worked in two New Haven firms as a private practitioner for approximately seven years, handling primarily civil matters, including the Colonial Realty litigation, then as a partner in Moscowitz & King, LLC, focusing on criminal defense. She was one of the three attorneys initially hired to staff the Office of the Chief Disciplinary Counsel at its inception in 2004. She was Chief Disciplinary Counsel between July 2012 and February 2015. After retiring from the Office of the Chief Disciplinary Counsel's Office, she joined Geraghty & Bonnano where her work will focus on legal ethics, attorney misconduct and legal malpractice.
Pat has been active in her home in New Haven, having served for 9 years on the City Plan Commission, and has been chair of the New Haven Board of Zoning Appeals since 2013. She is fluent in Spanish. She has been an adjunct professor at the Quinnipiac University School of Law since 1997, where she has taught legal skills, Introduction to Representing Clients, and Lawyers Professional Responsibility. She is actively involved in the law schools International Human Rights Law Society and has accompanied the group on its annual service trip to Nicaragua in 2012 and 2014.